East Chen Consultancy's 2017 Malaysia Penang Mandarin Annual Feng Shui Seminar will be held on the 1st Jan 2017, 2pm. It is free of East Chen Consultancy Members and MYR90 for the public.
To get you a lot more closer to the tempo of 2017, East Chen's Master Wesley will conduct the seminar with the application of East Chen Bazi Calculator, moving beyond the Zodiacs which is only One out of the Four Pillars!
Tips on how to get lucky in 2017 will be given .
Seats are limited, thus book fast by calling 0127088902 before they are all gone!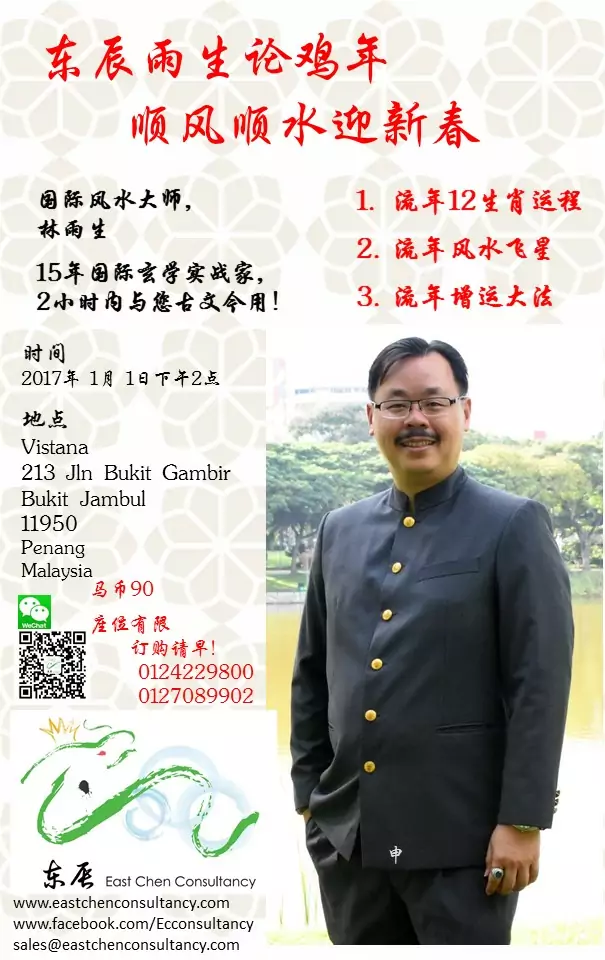 www.facebook.com/ECConsultancy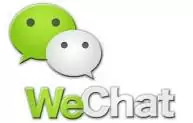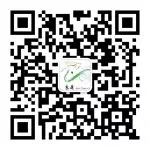 About East Chen, About Master Wesley Lim, Services, Contact, video, Sharing, FAQs, Tips & Fundamentals, Crystals