Super Seven Crystal, a rare high energy and vibration crystal, is also called the "Melody" Stone; named in honored to its founder, Ms Melody. It's incredible High Frequency Vibration is so high that it is "feelable" to Non Seasoned Crystal Collectors & Practitioners.

Super Seven is able to open, align and recharges all the Seven Chakras to heal any spiritual illness hence bringing in a happier & successful life is the holistic side, you will be calmer. more ready for challenges and open up for new things & ways in life that will always sparks new hope in any difficult situation and keep going with a balanced mind set. This is valuable to all occupations including Business Entrepreneurs, Professionals of all sectors and even students who are constantly under stressful situations and need the energies to move forward for a positive outcome at the end of the pursue.

On the Materialistic side, one who had enhanced the Aura shield will face life with a positive mind set which will attract positive energies and great outcome in life. You have all 7 Chakras covered for charging and balancing thus Super Seven is an all rounder for anyone with any elements required. The best part of this Crystal is, it will recharge itself while charging you up; great crystal isn't it?

Meditate or conduct Religion practices with Super Seven will bring you to a level where might be beyond your reach before. Clearing of mental blockage will enable one knowing better of yourselves as well as others as the experience accumulated.

It is encourage to sleep with Super Seven under your pillow or worn as a bracelet to adjust the Chakras while you rest. You will feel the changes after some time.
The Content of Super Seven consist of,
1.AMETHYST 
A variant of quartz. An important companion stone for those seeking spiritual enlightenment. Amethyst bestows strength, stability, patience and calm in stressful situations and a strong stone for changing negative energy to positive energy.
2.CLEAR QUARTZ CRYSTAL,
Also known as Rock Crystal, known for enhancing energy and communication and listening skills. Clear Quartz Crystal increases energy flow and harmony. 
3.SMOKEY QUARTZ 
Exhibits a light to dark smokey grey to black color. Enhances focus, attentiveness, creativity, good business acumen and for those under stress it is an excellent 
grounding and centering crystal. 

4. CACOXENITE 
Can help to bring spiritual awakening, promote new ideas and understanding, 
and seeing the positive, benevolent side of life. 
5.GOETHITE 
Can facilitate communication, as well as stimulate and amplify clairaudient abilities. Goethite is wonderful for those wishing to lessen the burden of distraction , and enhance their ability to concentrate and focus. 
6. LEPIDOCROSITE 
While acting as a stimulus to intellectual pursuits, lepidocrocite can help to promote grounding, centering, clear thoughts, expanding and retaining knowledge. 
7. RUTILE Quartz
Bring strength, love, ease in making transitions, and accelerate growth in all levels of body, mind and spiritual development. An excellent choice for promoting and building stability within relationships, as well as emotional and mental imbalances. It is an incredible tool for dispelling unwanted energy and can aid astral travel

Call us now at 67344138 or visit us at 150 Orchard Road, Orchard Plaza, #02-45 S(238841) to see top grade Super Seven Crystal Bracelets in Singapore.


www.facebook.com/eastcconsultancy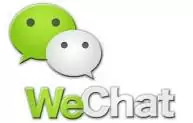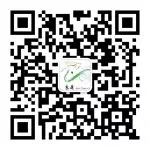 About East Chen, About Master Wesley Lim, Services, Contact, video, Sharing, FAQs, Tips & Fundamentals