The Power of Crystal had being long elaborated by Scientists and Metaphysics Practitioners which is by itself a miracle to be able to bridge up the differences between the two systems of Life. The consensus are,
1.It is high in vibration thus energies which can help in our life is a way or another.
2. Natural Crystals' growth are extremely slow in relative to the 0.8 mm per day in a controlled and stable artificial man made environment.
3. Crystals have Memory effect and human can make use of this.
Natural Crystals takes tenth of Thousands to Millions of time in relative to a Human controlled environment due to the constantly unstable Natural environment we all live in. In other words, it takes minimum 27 years for a Natural Crystal to grow 0.8 mm.
In the case of rare and powerful crystals such as Super Seven, Auralite 23, Aquamarine, Cacoxenite, Gold Rutilated, Green Phantom & Kyanite etc, the application is vast and the effects can be felt fast for those who had activated and click with the Crystals correctly.
This some what explained why a piece of Natural Crystal is able to have wonderful applications when in the hands of those who know how to the leverage and direct its elements and energies.
Let us take a look at the video below which summarized what Crystal Bracelet of different Nature, Elements, Frequency & Energies can do for us just by wearing them on the correct hand and at the correct time which can be different from people to people due to own's characteristics. Please call 67344138 or email to sales@eastchenconsultancy.com for more information.
[fve]https://youtu.be/8lfjoVO-MXg[/fve]

www.facebook.com/eastcconsultancy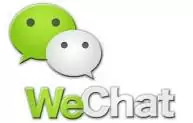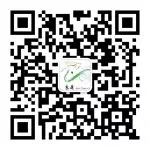 About East Chen, About Master Wesley Lim, Services, Contact, video, Sharing, FAQs, Tips & Fundamentals