Want to know how to use Bazi to your advantage?
Want to read your own and your loves one Bazi?
Want to do these & more in 1 day?
Forget about those class or books that touches nothing useful but leaves you with more confusions and lost of faith in practical Bazi!
Come to East Chen & Master Wesley will lead you into the practical art of Bazi all in a Day with the compact practical content!
29th Mar 9am to 6pm, an exiting class that give you a bird eye view of Bazi and leads you direct into the practical world!
SGD380 or MYR1138 for a full day of practical content with students discussion platform after to refine your understanding!
The best of all, you have nothing to fear as at the end of the day if you think you had learn nothing, you pay nothing!
A refund will be made to make it ZERO RISK!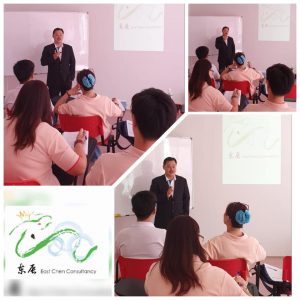 Venue:
East Chen Feng Shui Sdn Bhd
45-02, Jln Austin Height 8/8, Taman Mount Austin, 81100 Johor Bahru, Johor, Malaysia
Transportation to and from will be provided for Singapore Students!
Sign up Now or Call 67890321 (SG ) / (07) 3649902 (JB) for registration!