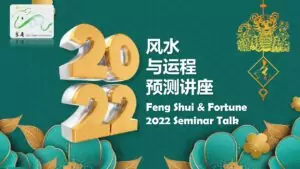 2022年转眼就到,在来临的"水老虎"(壬寅)年,你做好打虎英雄的准备了吗?
辛运开工日子,全年幸运号码,十二生肖走运贴士,2022风水位置让你崔吉避凶,新马两地在2022年的运程,各国在2022年的情形,各行各业在2022年的前景,你从事的一行有什么情况吗?大家的健康会有什么情形吗?什么样的人在2022年会特别辛运呢?最重要的是,您要怎么做才能在2022年里趋吉避凶呢?!
参加过东辰年度风水讲座的朋友都知道每年东辰林雨生老师在讲座里的内容都是干货满满,尽情爆料!节目的Q&A更是有问必答,绝不废话!奖品丰富的幸运抽奖更能是绝对不惜成本,回馈观众!
如此东辰每年一度的盛会,东辰创办人林雨生老师从不漫天开价,只是象征性的收割机SGD29元正!
如此超值的Zoom视频节目,试问你怎么能够错过?!名额有限,马上报名吧!
2022年1月8日(周六)早上10点种,东辰全员在线上与您见面!
我们到时见!
备注:报名购票参加节目的朋友将于3个工作日内收到东辰的节目登入链接。
It is going to be 2022 soon and enter the "Water Tiger" which can feast on you and tame by you; are you ready to manage the beast to your advantages? Are you ready to be the Master of the beast and ride towards a successful 2022?
The auspicious "back to office/shop" dates
The lucky numbers for 2022
The practical tips for 12 zodiacs to get lucky
The best & worst of your place that can be driven for better tomorrow with practical Feng Shui Tips
The outlook for Singapore and Malaysia
The outlook of the other nations
The outlook for each Industry
The outlook of everyone's health
Who are the lucky people in 2022?
And importantly, how can you drive yourself towards a better 2022?
Audience of past East Chen Annual Feng Shui Event will agree that the content share by Master Wesley is always informative and useful. The Q&A will always be answered in the clarifying way and the generous lucky draw is never disappointing!
It is never East Chen's founder, Master Wesley's intention to call for a high price on the informative content event since the first show had being put up; it is only a symbolic SGD29 to attend this content full 2022 annual Feng Shui Zoom Webinar!
Only SGD29 for an informative event with generous Lucky Draw and verifying Q&A! There is really no reason you should give this a pass! The seats are limited thus book yours now!
See you on 8th Jan 2022(Sat) 10am and East Chen Team will meet you online!
Note:Audience who had purchased the tickets will receive an official Zoom registration link from East Chen within 3 working days.