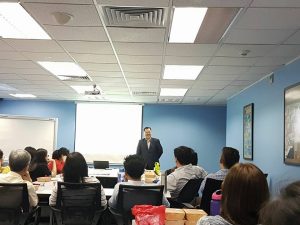 East Chen delivery Modern Bazi & Feng Shui Class with the objective to allow his students to learn the knowledge and able to apply what is being taught in class after the lesson. East Chen Consultancy provides its students with Express, Content full modern Bazi & Feng Shui Class in a Straight to the point manner with close interaction plus hands on practical experience at the end of the course.
Starting as few as 2 students make it one of the accessible class in the market with high level of interaction in a tutorial manner to ensure clear comprehension on the topics being taught.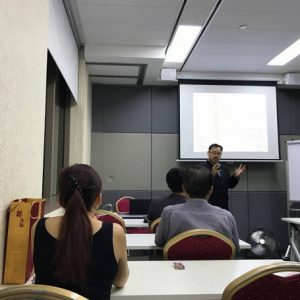 East Chen's Bazi & Feng Shui Students can expect to have a class with high level of interaction to verify all doubts on the spot and lots of hands on application to ensure self execution of knowledge after the lessons.
Each topic are breakdown into 4 levels which it is carefully designed to load its students with the right amount and not to overload and cause confusion and finally find themself lost in the uncharted forest.
East Chen Consultancy's Modern Bazi & Feng Shui Class training material aligned with the modern usage of IT technologies for instance Professional Bazi Calculator software at the students finger tips to avoid the pain for going through the tables and charts to expedite the process of learning and utilized the time resource in the right place; i.e to learn from Master Wesley how to use the system to decode and know one's fullest potential to drive thyself into the right direction.
You are welcome to call 67344138 (SG) or 07 3649902 (MY); email sales@eastchenconsultancy.com for a non-obligation discussion.
Contact us for any further enquiry.
East Chen Consultancy, a friendly professional Feng Shui & Bazi Metaphysics Consultancy you can trust.